When does enrollment for the camps begin?
---
The ONLINE application process for the 2021 @homecamps is open now.
---
What is the deadline to apply for any event?
---
We accept applications until the events are full. All FREE events are on a first come, first serve basis. Each event will have their application/registration open and close date posted and are FEE based.
---
Do I need to know anything about STE(A)M before attending the camp?
---
No. Part of HSCF's excitement is our ability to expose campers to something new. We ask that all campers come with an open-mind and ask lots of questions (be intellectually curious). This enables your growth process to the experiences provided.
---
Do I have to apply online? May I also use a paper application?
---
You must start the registration online. You may upload your full application or any documents in the designated sections highlighted online.
---
What happens if the camp is closed?
---
You can select another camp location or date. We will also place you on our waiting list. There is no charge.
---
What happens after I am placed on the waiting list?
---
Each camper placed on the waiting list is assigned a number based on when you applied. If there is a cancelation, an HSCF staff member will call followed by an email to see if there is still interest in attending. If so, a deposit is required to hold your space.
---
When will I find out whether or not I am able to come to the camp?
---
Campers can cancel up until the start of the camp. We will contact you as soon we have space available even if it is a week before camp.
---
What if I haven't heard from anyone from HSCF?
---
Unfortunately, if you haven't heard from us, there is no space available. When there's an opening, we will let you know.
---
I live in another country; can I apply to any camp you offer?
---
YES. Our residential camps are postponed through 2022 or until the virus is under control. All of our virtual camps called @homecamps are available for all students globally. Please contact our team if you have any questions at info@hscamp.org or explore our @homecamps options.
---
What happens if I cannot attend camp and need to get a refund?
---
We will be happy to refund your full camp payment (minus the processing fee) up until two weeks before your camp start date. After that date, no refund will be available.
---
Why is the deposit non-refundable?
---
These are costs associated with processing your application as we start ordering items to make your experience phenomenal. These costs include the online leadership assessments, camp items, and telephone service. Even if you do not attend, some items for HSCF are non-refundable or a restocking fee is applied.
---
What is HSCF's @homecamps?
---
These are our launched virtual camps which are similar programming to our residential but only online. We offer to all students globally.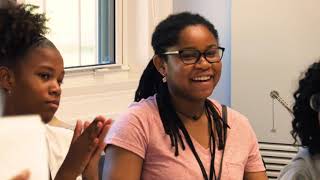 ---
How safe is the @homecamps virtual environment?
---
Each attendee is given a code to enter which is verified by the host and the session is locked once it starts. We will remove any person who does not follow our CODE OF CONDUCT from the meeting space.
---
I live outside of South Africa and the United States, can I still join the @homecamps
---
YES! We welcome all students from around the world to register and join for FREE in 2020. The more the merrier!
---
---
---
How much does it cost to attend the 2021 @HOMECAMPS?
---
We have both FEE and FREE events in 2021. The fee, registration, and payment instructions will be posted for all events. All pricing posted will be in USD.
---
What is the HSCF two (2) year STEM/STEAM Program?
---
HSCF & Smithfield Foods, Inc. have partnered to program STEM and business educational experiences for minority females in North Carolina and Virginia only. Students will be exposed to cutting-edge technology, global leaders, innovations, business case studies, leadership coaching & training, and much more. Complete the sign-up form for more information on the @homecamps page or contact our office at info@hscamps.org. Application Deadline is March 28th.
---
---
At HSCF, we understand the importance of knowing your child is in the best care at all times. We are dedicated to providing a safe and fun environment for learning and enrichment. Our FAQs compile answers to many of the questions asked by parents. Do not hesitate to contact us should you need additional information.